GradeXpert is a Student Information System, including data management, analytics and reporting, that is an affordable, flexible and fully customisable solution for K-12 schools.
Centralise and manage all student data, including any type of assessment & outcome, individual learning plans, student medical details and welfare & behaviour notes, attendance, semester reports, digital portfolios, parent communications and much, much more.
Student Maps
Centralise all assessment outcomes in one place. read more..
Student Welfare
Easily log student welfare and behavioural incidents. read more..
Learning Improvement Plans
Easily create learning, behaviour and attendance improvement plans. read more..
Semester Reports
Easily see student growth or effect size since their last report. read more..
Attendance
Take classroom attendance quickly and easily, as often as needed. read more..
And more
Parent Communications, Student Portfolios, Student Indicators, Teacher Comment Banks. read more..
As we start a new school year, your GradeXpert database needs to know which students have left the school, new students who have arrived, new staff members, etc. Our Help Centre has detailed instructions on the rollover process, which you can read about here. As...
read more
Take control of your student data with GradeXpert's incredible Student Maps!
Centralise all your student assessment outcomes in one place.
Replace all your different Excel spreadsheets!
See any number of different assessments for any time period on a single page.
Enter results for any type of assessment and using any scoring method.
Calculated result types automatically convert your results into other values, e.g. 'below', 'at', 'above', A-E, etc.
Graph an entire map with a single click to see comparison of results, student progress over time and distribution of results.
Easily see student growth and cohort effect size.
Thousands of colour-coding options for any type of outcome.
Use maps for your assessment schedule, end of year handover maps, growth analysis and school-wide analytics.
Watch the Student Maps intro video below (about 4 minutes – please turn on your speakers)
"GradeXpert is helping our staff stay informed and readily access student data – it has improved our record keeping, student progress
tracking as well as our communication of student behaviour and well-being."
– Cheryl Van Deursen, Principal, Cranbourne Primary School, VIC
Semester Reports
Australia's favourite student reporting system just got even better!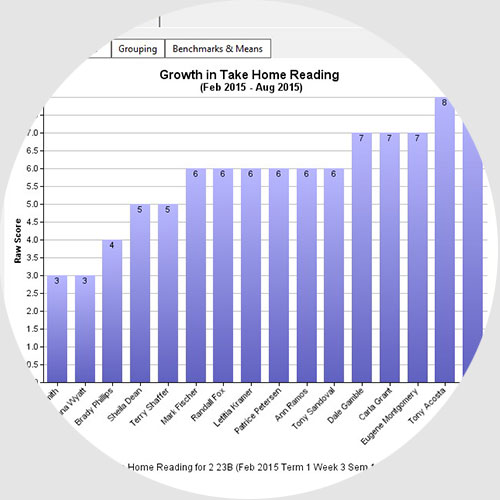 Easily see student growth or effect size since their last report.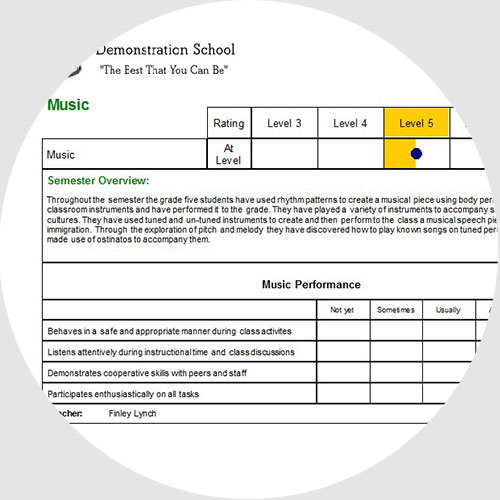 Design your own multi-page report layouts.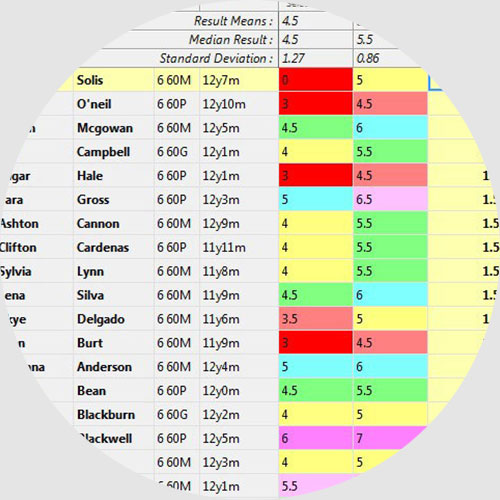 Colour-code progression points by year level and semester.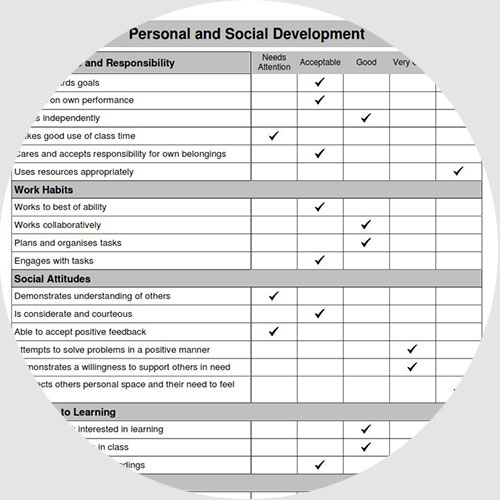 Easily integrate with your existing school management systems.
"Our first time use of the student report aspect of the program went very smoothly for our staff. It was a much more streamlined process than what we have had in place in the past."
– Amanda Henning, Dallas Brooks Community Primary School, VIC
Student Welfare
Keep track of student welfare and behavioural incidents with GradeXpert!
Easily log student welfare and behavioural incidents.
Link multiple students to a single incident.
Attach photos or documents to a welfare incident for future reference.
Create any number of incident or welfare categories.
Summarise and print welfare and behaviour incidents by date, year level, type, student, etc.
View all welfare and behavioural incidents for a student over a number of years in one place.
Automatically notify other staff members of incidents as they occur by email.
Automatically send details of incidents to parents.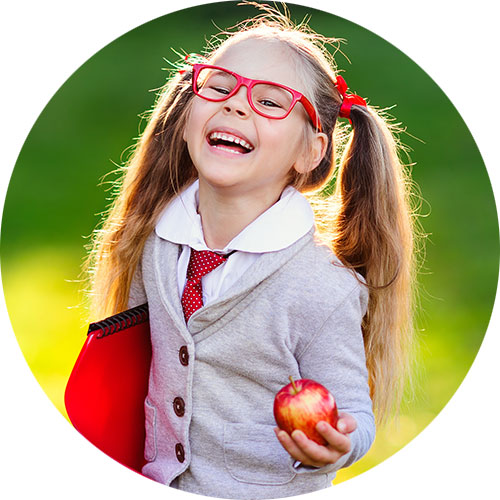 "GradeXpert has been such a fantastic asset to our school. The 'notes' section of GradeXpert has been a stunning success at our school because of the nature of our clientele."
– Lisa Van Rooy, Leading Teacher, Morwell Park PS, VIC
Attendance
Quickly and easily take student attendance with GradeXpert!
Take classroom attendance quickly and easily, as often as needed.
See attendance records for the past month for any student.
Include student photos and term-by-term attendance history when taking attendance.
Easily see which teachers haven't yet taken attendance, or which students have a poor attendance record.
Select absence reasons from a customisable list of absence codes.
Easily manage future absences.
Attendance details feed directly into GradeXpert student semester reports.
Detailed summary reporting on attendance for any time period, for any cohort.
Easily upload attendance data to your school management system.
Learning Improvement Plans
Easily create learning, behaviour and attendance improvement plans.
Customise learning plans by adjusting column headers, learning areas and number of columns.
Use your own templates to quickly create student plans, keeping the format of your student plans consistent across your whole school.
Keep all student plans for each student in one place, making it easy to view past student plans for previous years.
Attach any type of document to a learning plan.
Re-use earlier plans for other students, automatically changing student names and pronouns.
Summarise all learning plans school-wide in one place.
"GradeXpert has made a huge difference to our ability to track our students and use our data more effectively and the more we learn the more we love it! We really appreciate your support and willingness to do whatever it makes to make our ideas become a reality."
– Helen Basham, Principal, Mount Evelyn PS, VIC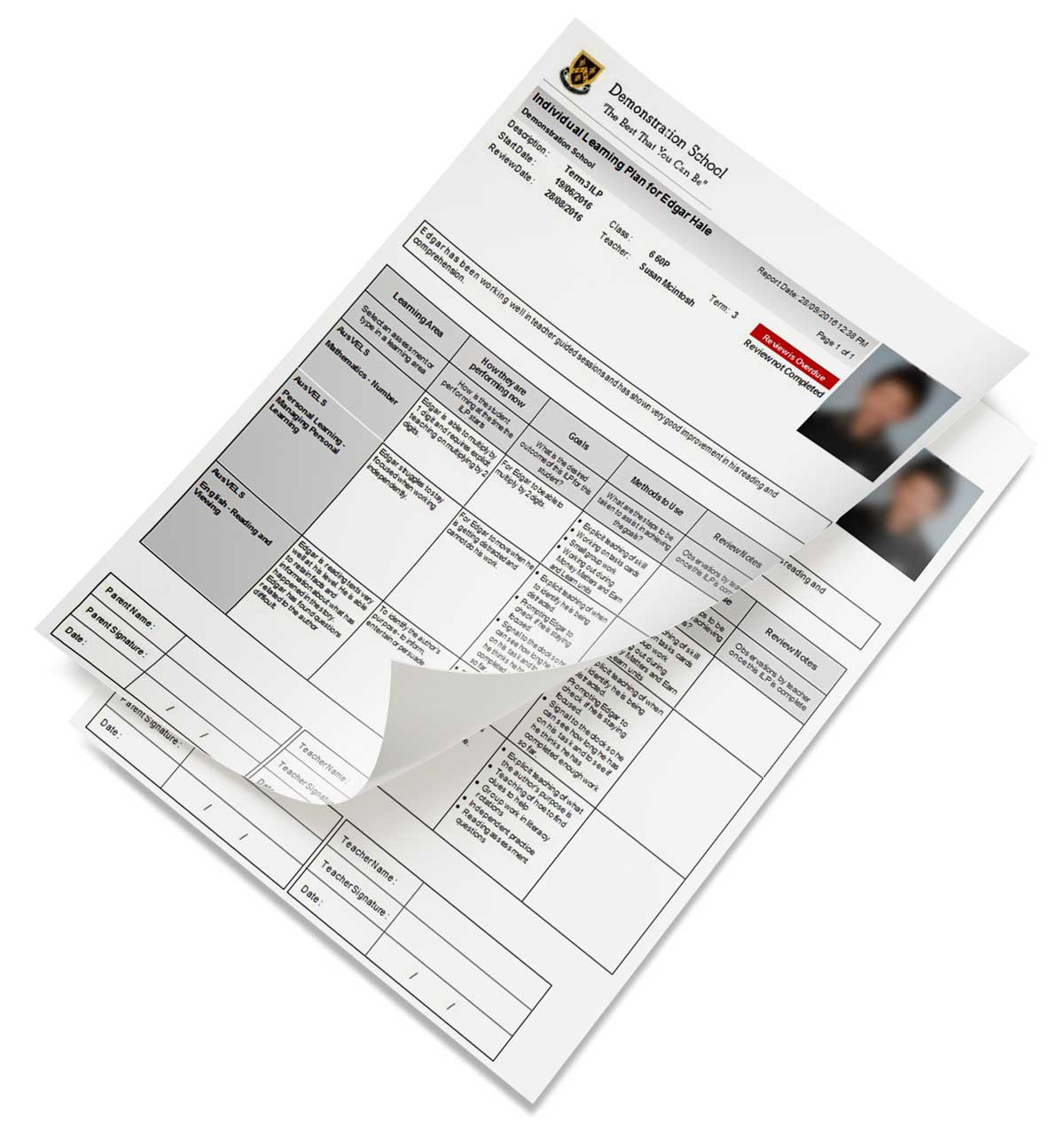 Ensure parents are always kept informed of student achievement, wellbeing issues, learning plans, semester reports and unexplained absences.
Create digital student portfolios of work samples, including video clips and images, accessible for years.
Group students into any colour-coded category you like, to easily identify and report on students in particular groups such as EAL, indigenous, reading groups and so on.
Import and share your current comment banks to make report writing quicker and easier.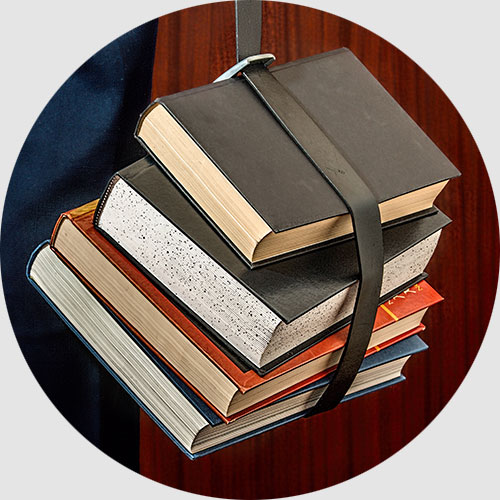 Data Breach Policy
GradeXpert has a Data Security Compliance Program to ensure we operate in accordance with relevant laws and regulations in the event of a data breach. If you have any concerns, please contact us at support@gradexpert.com.au or call us on 1300 762 455.
What Will We Do in the Event of a Data Breach?
GradeXpert has a Critical Incident Response Team (which includes our Data Protection Officer, Developers, and Senior Management), and a Breach Response Plan that is reviewed annually.
Below is a high-level summary of the steps GradeXpert will take in the event of a suspected data breach.
Step 1 – Incident Detection and Preliminary Assessment
GradeXpert users, employees and contractors can report suspected operational and security breaches to GradeXpert Support via live chat, email or phone.

GradeXpert will take immediate steps to conduct a preliminary investigation, where we will identify and classify the suspected breach.
Step 2 – Contain Breach
If the preliminary investigation confirms a suspected breach, we will take immediate steps to:
Contain the breach.

Limit distribution of the affected personal information.

Limit possible compromise of other information.
Step 3 – Evaluate Risks Associated With the Breach
The next step is to undertake a reasonable and expeditious assessment to:
Gather all relevant information on the breach.

Make a decision, based on the investigation, about whether the breach is an eligible data breach.

Determine who needs to be made aware of the breach.

Document everything at each step.
Step 4 – Notification
GradeXpert will notify affected organisations and users as soon as possible once the facts are known, if:
There is a chance of serious harm, or if a notification would give the users or customer organisation the ability to avoid serious harm.

An incident is likely to cause humiliation or embarrassment for the individual.

Their personal data was lost or stolen or viewed by the wrong people.
If the user affected is a member of a group such as a school, GradeXpert will work with the organisation to decide on who communicates to the user (e.g. the parent).
GradeXpert will inform your countries relevant Privacy Commissioner (e.g. OAIC in Australia), of any eligible data breaches, providing ongoing updates on key developments.
Step 5 – Review to Prevent Future Breaches
In the event of a breach, GradeXpert will:
Fully investigate the cause of the breach.

Record an Incident Report.

Report to the relevant Privacy Commissioner on outcomes and recommendations in the event of a notifiable breach.

Implement recommendations from the investigation to prevent future breaches.
GradeXpert Education
Email: support@gradexpert.com.au
Telephone: 1300 762 455